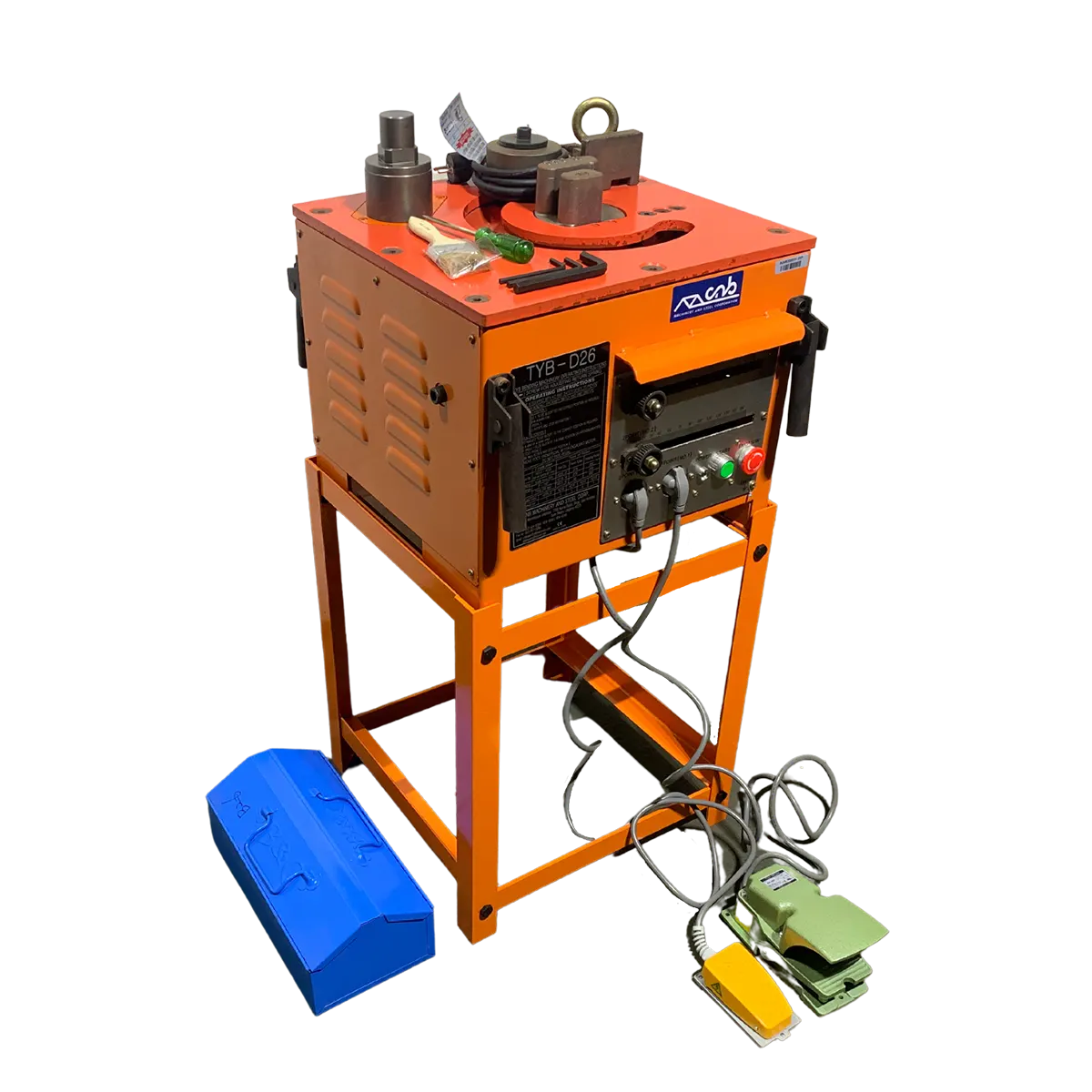 A brief introduction to our 25mm bar bending machine: TYB-D26
With the pandemic coming slowly coming to a close, many of the construction projects have resumed. Rebars are the foundation of all structures – whether it be a single storey house or a high rise skyscraper. With the recommence of various projects nationwide, we have seen a surge in the demand of rebar bending machine and rebar cutting machines. BCI ASIA's Philippine Construction Market Outlook revealed that there will be an 8 percent growth in construction projects in the residential sector in the Philippines. With this is mind, we believe that our TYB-D26 is a perfect fit for contractors big and small for their projects.
Why is our compact rebar bending machine TYB-D26 a perfect fit for contractors?
Our 25mm bar bending machine is a single phased rebar bender that has been part of countless projects nationwide through the decades. It has been loved and is continuously sought by contractors and construction companies big and small because of its instrumental usage. Although the rebar bender is compact , yes it is in fact very compact as it only weighs 75 kilograms. The TYB-D26 can be carried by 2 people and can easily be moved around in the construction sites. But do not be fooled by the light weight of our compact rebar bending machine.
The electric rebar bender is equipped with a 2 horse power motor that gives the bender enough power to easily bend 25mm rebars that are. The 25mm bar bending machine is capable of cutting a 25mm rebar in 4 seconds. The compact rebar bending machine can also bend 2 pieces of 16mm rebars, 4 pieces of 13mm rebars and 6 pieces of 10mm rebars at once which makes it such an efficient rebar bender even if it is very compact. No wonder it is highly favored and loved by contractors and engineers from different scales.
What are some things to take note when handling the 25mm bar bending machine?
The 25mm bar bending machine is a single phased machine that allows gives the machine operators a lot of freedom while being energy efficient. A single phased machine means that it requires 220 volts for it to power up. With this power source, the TYB-D26 25mm bar bending machine can bend rebars up to 25mm diameter with ease. Fore more information regarding the machine kindly go to the TYB-D26 page.
The 25mm bar bending machine also comes with a pin shaft with fixed roller 78mm and collar jig – which are the main rollers that the machine operators will be using to bend the rebars in the site. The collar jig comes with 2 sides – 13mm side which is for the bending of 12mm diameter rebars, and the 10mm side which is for the bending of 10mm diameter rebars. The pin shaft with fixed roller 78mm is used to bend 16mm diameter rebars to 25mm diameter rebars. For a better visualization, kindly watch the Electric Rebar Bender 25mm cap: TYB-D26 Introduction Video. 
Failure to follow the proper guidelines of rebar diameters when bending will be the cause of damages in the machine. One of the most commonly damaged part is the collar jig. This is usually caused because of the improper placement of rebars in the collar jig that will cause cracks. Another common practice that is detrimental to the machine is overloading the machine – either adding too much rebars or trying to bend rebars in the wrong capacity. Simply following the guidelines and introductions will lessen the chances of machine damage. CNB Machinery and Steel Corporation cares and we will continue to do our best to provide the highest standard services to our valued clients.