Guide to the Spare Parts We Supply
As the exclusive distributors of Taeyeon machines from South Korea for over a decade here in the Philippines, we take great pride in providing our valued clients only with authentic spare parts for the electric rebar cutter and electric rebar bender they have purchased from us. We strongly recommend our valued clients to purchase authentic spare parts instead of cheaper alternatives due to the negative effects using spare parts that are not original and brand new. We provide the best rebar bender spare parts and rebar cutter spare parts in market for our valued clients to ensure top performances of their rebar bending and rebar cutting machines.
Attaching spare parts that are not authentic may lead to unwanted damages to the machines. This is why we have ready on hand spare parts for all our electric rebar cutter and electric rebar bender models to ensure a quick and hassle free after sales service for our valued clients. The videos below showcases the importance of the spare parts we provided as well as step by step guides on how to properly replace them in the case that our clients will have to repair the machines themselves.
25mm rebar bender | 32mm rebar bender | 36mm rebar bender | 42mm rebar bender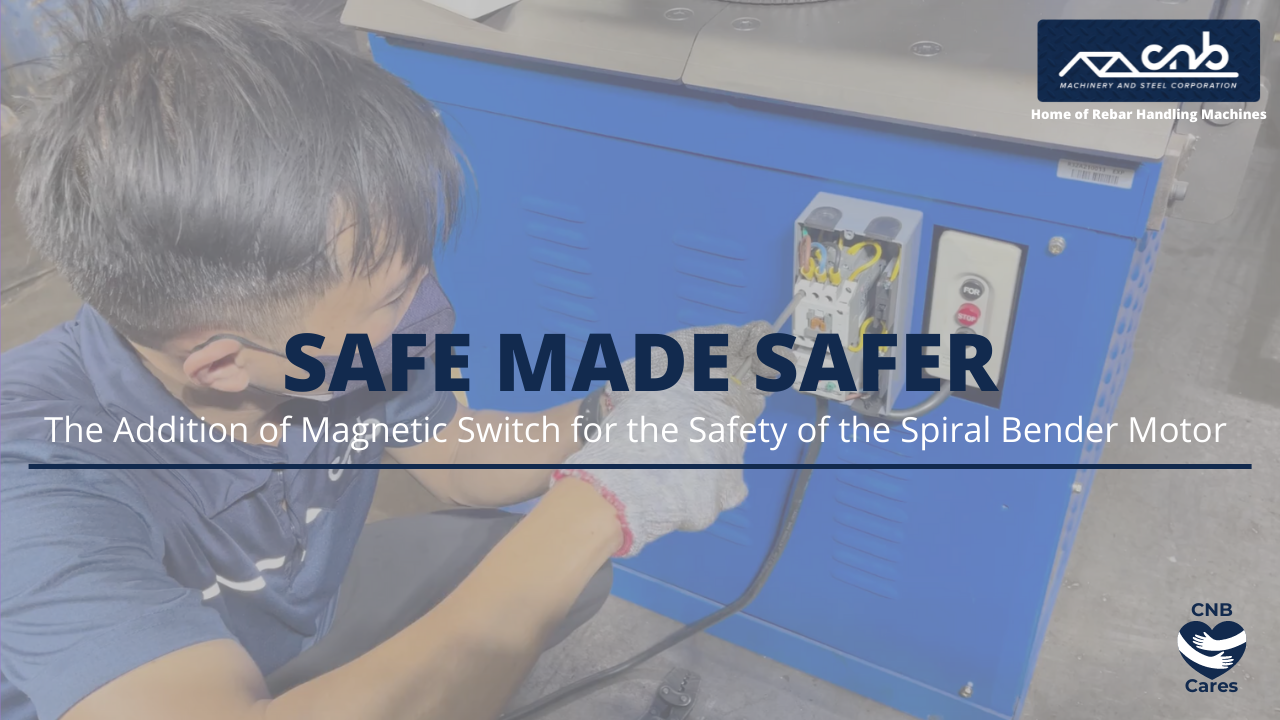 The Addition of Magnetic Switch for our Spiral Bender
Subscribe to our Youtube Channel!
Subscribe to our website Youtube Channel to gain access to valuable contents regarding our electric rebar bender and cutters!